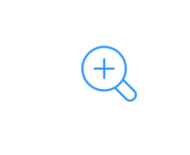 7 good reasons to start this journey with us
L'Institut Agro Dijon offers a wide range of degree programs: In addition to our agricultural and environmental science and food science and technology degrees, the school also delivers several masters with the university of Burgundy, specialized masters, and 2 international masters in food sciences, fully taught in English.
Shanghai 2020: 2nd in France for "Food sciences and technology", U multirank 2019: 25th for "International orientation"
In l'Institut Agro Dijon, most teachers are researchers. Students are involved in research projects throughout their cursus and benefit from the labs shared with the university of Burgundy and the research institute INRAE.
L'Institut Agro Dijon operates on the same campus as the University of Burgundy. It is easily accessible by tram from the city center and train station. l'Institut Agro Dijon has its own dormitory located a few steps from the school.
Pick-up at the train station, help with administrative matters, presentation of your new environment…. The international relations team makes sure you get a smooth start in l'Institut Agro Dijon.
The student community is very active and many events are organized by the students' clubs: Whether you like sports, cooking, music…. You'll find the opportunity to enjoy your hobby in a friendly environment.
A great city to live, just an hour and a half from Paris by train. A Unesco heritage site, it boasts a unique architectural heritage and is ideally located to visit France and other European countries.