Research at l'Institut Agro Dijon
Research at l'Institut Agro Dijon is organised around 4 main fields divided in 6 research units: Territories - Development and Rural Spaces – Agronomy and the Environment – Food, Nutrition, Health – Educational Sciences
L'Institut Agro Dijon is a key actor when it comes to ecological and dietary transition. Research at l'Institut Agro Dijon is at the heart of the scientific strategy of the site, which is coordinated by UBFC and the regions innovation strategy. Research is conducted in tight partnership with the university of Burgundy, and some of the highest research institutions such as INRAe, INSERM or le CNRS.
With its partner research units, l'Institut Agro Dijon acts in favour of sustainable agri-food systems, the environment and economic development, health and nutrition. Research teams at l'Institut Agro Dijon are also committed to the second Investment for the Future Program (Programme d'Investissements d'Avenir), within the project Initiatives Science Innovation Territoires Economie Bourgogne Franche-Comté - ISITE BFC. The transfer of knowledge acquired at l'Institut Agro Dijon is facilitated by the cluster Vitagora, the Carnot Qualiment and Plant2pro institutions, the innovation hub AgrOnov, the incubator DECA BFC, the public interest group in Wine and Vines and the expertise of the SATT Sayens, all contribute to the promotion of the research undertaken in l'Institut Agro Dijon.
5 thematic axes
To innovate and form sustainable food and farm systems to serve economic, environmental, health and taste development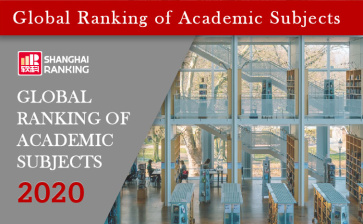 L'Institut Agro Dijon's progression in the Shanghai Ranking!
Our school ranks once again in the Shanghai Ranking, for its research work. In 2020, AgroSup DIjon (former name of l'Institut Agro Dijon) ranked between 51st and 75th worldwide and was 2nd in France in the field of Food Science and Technology.
For the first time ever the school ranked in between 401st and 500th in the field of agricultural science for the prestigious ARWU ranking.
Meet our research-professors
100 research-professors
+ 50 ongoing theses
+ 130 firstclass publications per year
HAL portal